Something I do quite often is choose a color, set opacity to 50%(ish), and then draw over another color in order to get a halfway point between the two colors. However, when I set the opacity, it is not always exactly 50% since it is a slider, and so sometimes when working with existing sprites, it is a bit more trouble to make sure that these 50% colors are always the same.
So, it would be useful if there was a button that automatically gives you a color between color 1 and color 2, like this: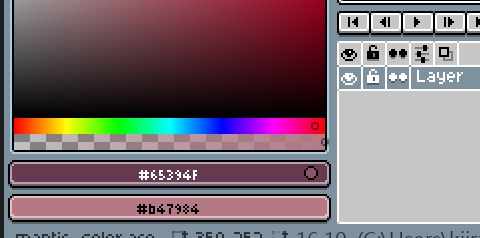 I think some kind of function related to color could be placed there, since there is a lot of space, and you rarely click on the sides.