I'm trying to read the contents of a small *.ini file and insert it's items into a combobox dropdown. Is there any way to add the ini [SECTIONS] to the combobox as non-selectable separators?
Example:
—Section One—
Item one
Item two
—Section Two—
Item one
Item two
etc.
(see image for an idea of what I'm after - I want these, but in a combobox)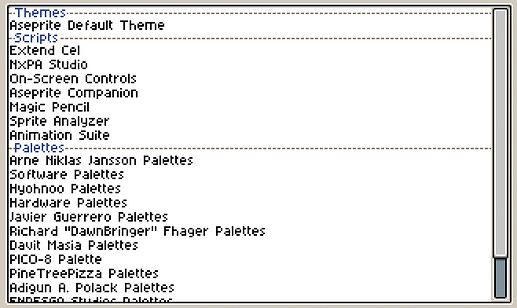 Alternatively, does the API provide access to this kind of selection list? I'd be just as happy with using this in my script, but I can't figure out what it's called to find the docs!
Any help is appreciated! Thanks in advance!