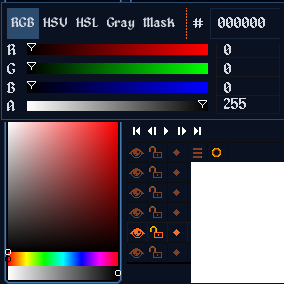 Can I turn off the RGB popup at the top?
I accidentally pressed something to hit the chat, and since then it's been like a picture.
I can't delete it, and it's the same even if I turn it off and on, so I'm working in an unstable state.
Does anyone know how to turn this off?
Lastly, sorry for my short English!