Here's a list of small annoying things I've found in the last few weeks and don't really deserve individual posts.
Using 1.2.9 beta and 1.3dev, Windows 10 64, Screen and UI at 100%.

Session date could have some - separators on the date and : separators on the time XD

The textbox hides a part of the text here for some reason.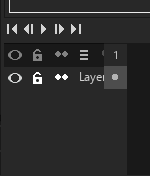 Every time you restart the software, the layer name column is reset in size.

You can't manually resize this column.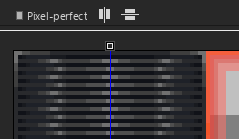 The symmetry buttons don't stay down when active.


You can't use the 'Fill tool' on 'Tiled Mode' if 'Stop at Grid' is active.
Thanks!