Steam, v.1.2.31
Hi all! Ever since the recent update (should be the one from this morning 1/12/2022), I am seeing some behavior where after I'm done selecting an area, moving it, deleting it, etc., the select tool persists. Usually my workflow is clicking off of the selected area to deselect it and move on to the next task, but clicking off brings up a 1 pixel selected area where I clicked. Using a hotkey to select a different tool such as the Pencil or the Paint Bucket does not let you act with that tool either.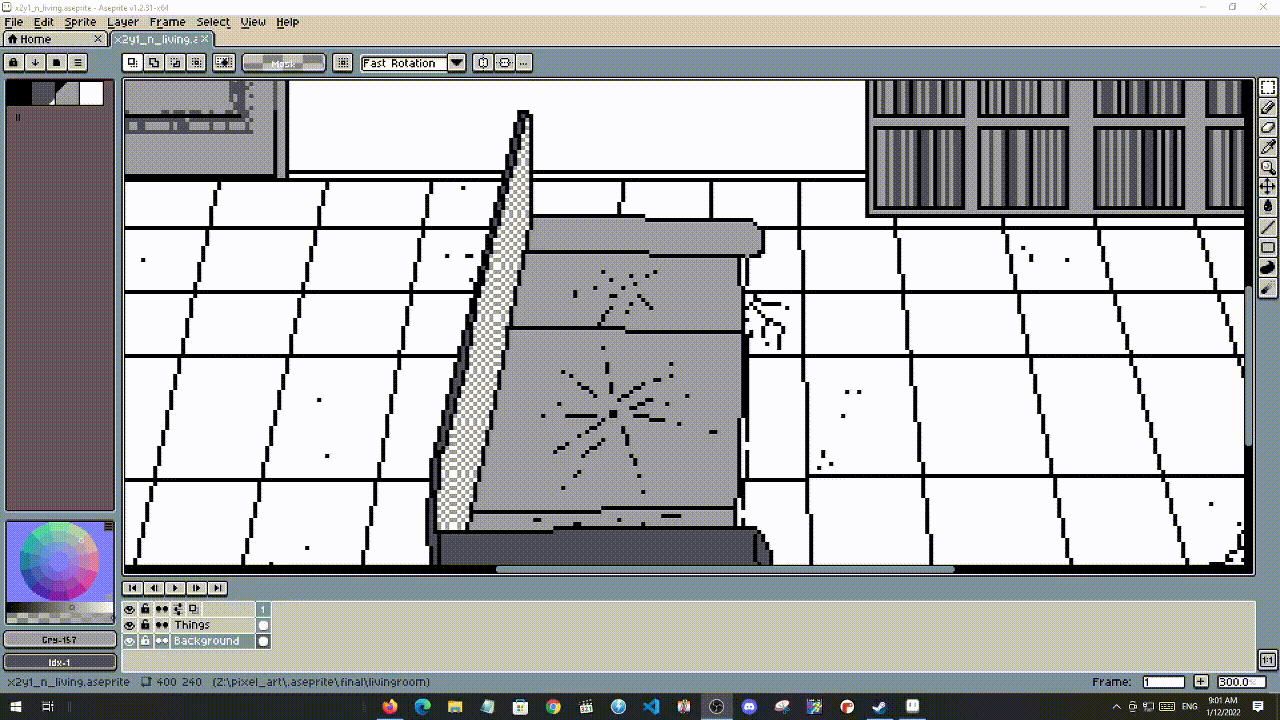 I'm completely at a loss and can't create with Aseprite right now

Please, someone let me know if this is a bug or if I'm crazy!