I am trying to apply a palette to a sprite but I have problem preserving the shadows. I created a palette, added some tones for the shadows but when I change to indexed mode I have some weird results.
Original: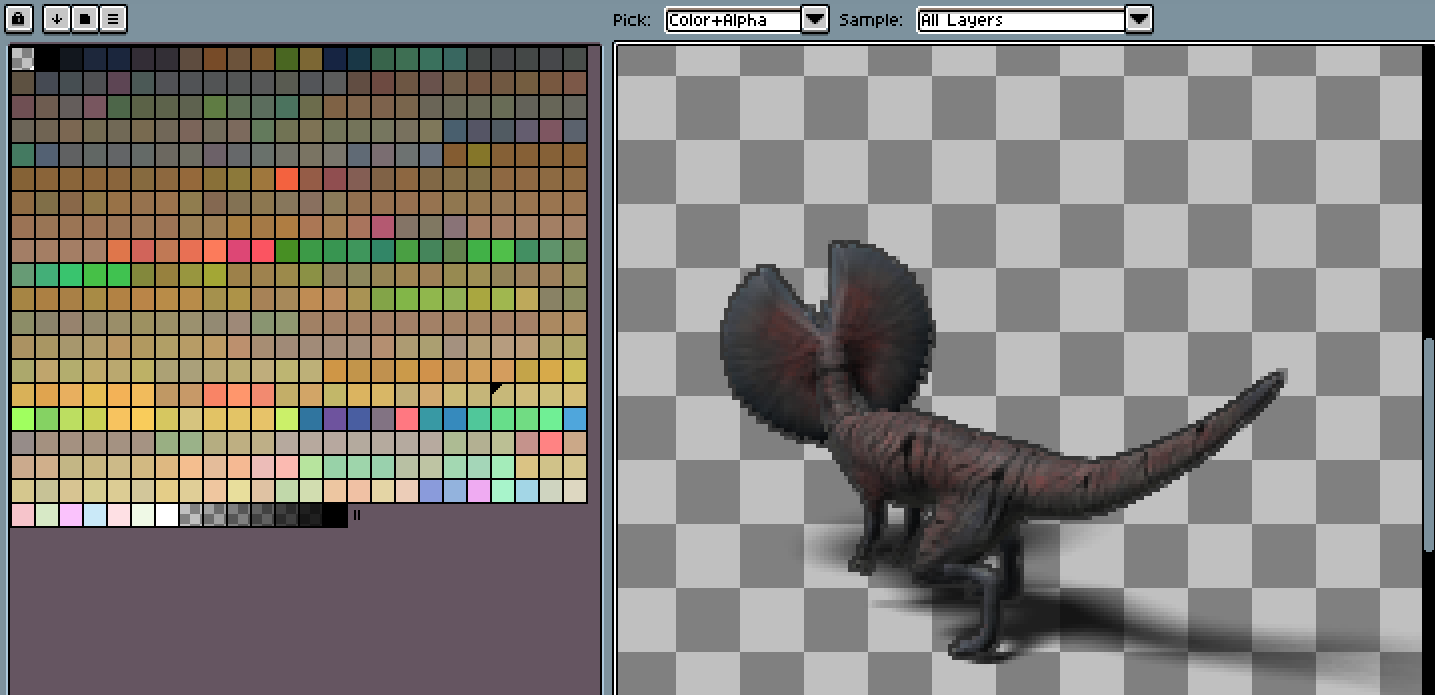 With Octree: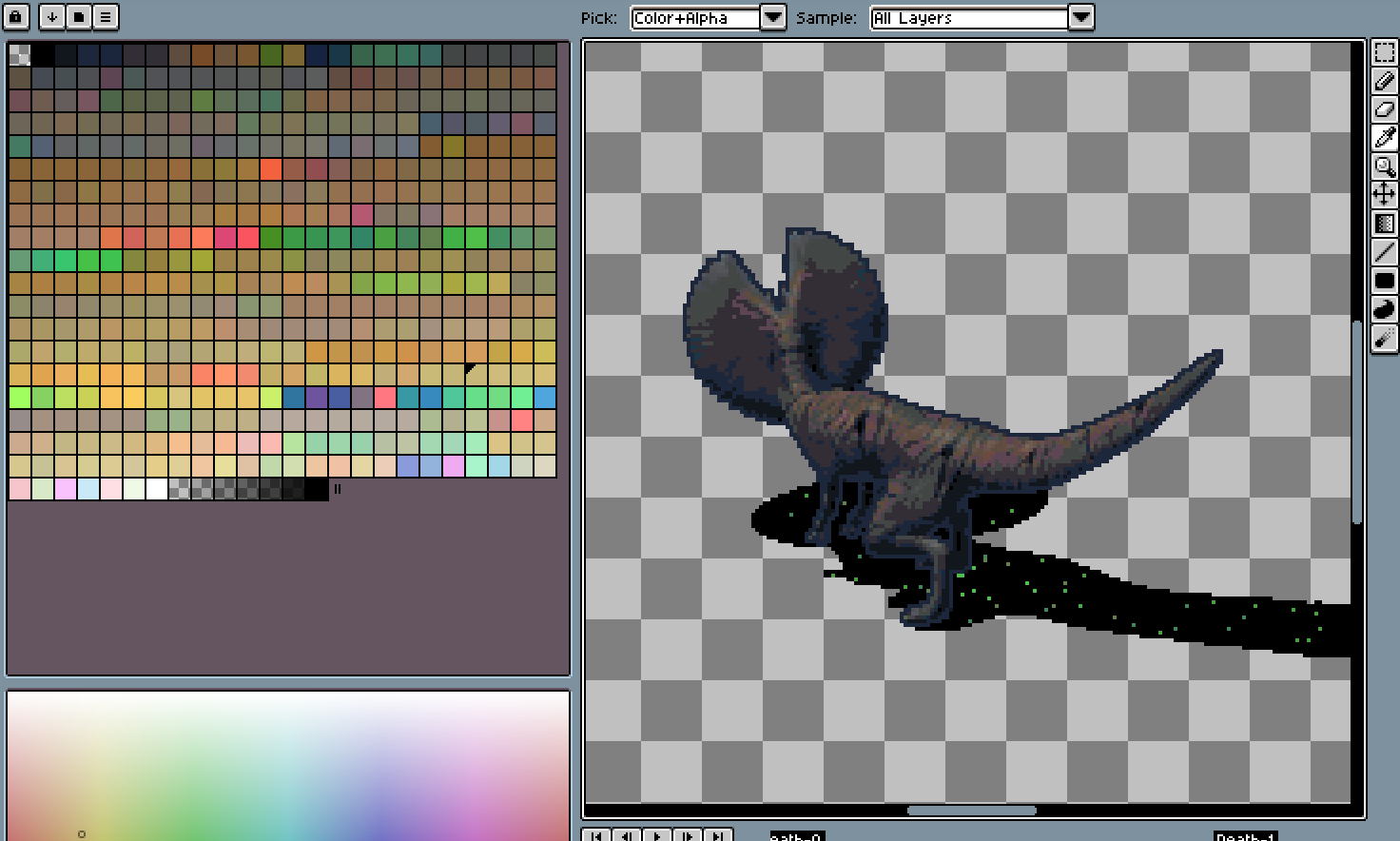 With Table RGB 5 bits + Alpha 3 bits: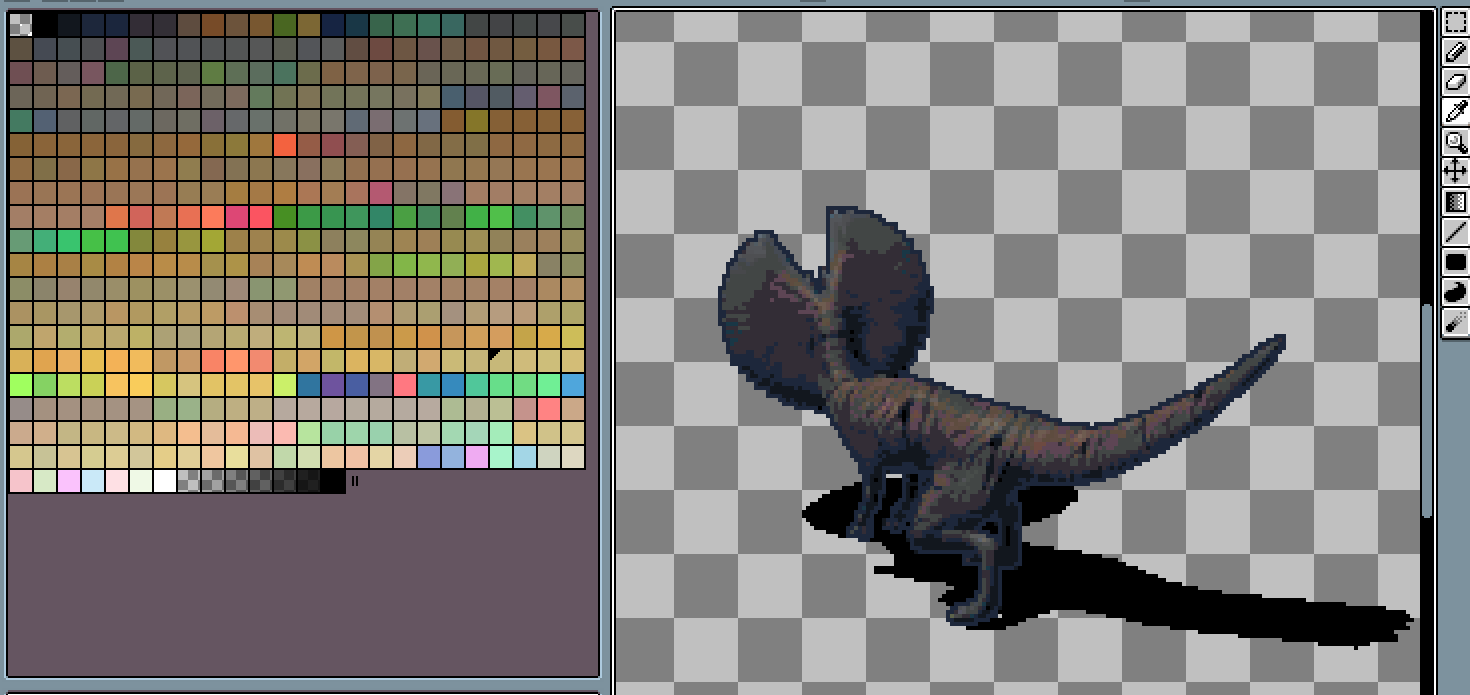 As you can see the shadows are not mapped properly to the shades at the end of the palette.
I am not sure what is happening. With some test images it seemed to support alpha when applying a palette just fine.
Anyone knows how to solve this?
Thank you
PS: I am using v1.3-rc1-x64. Tried with earlier version but still no luck.