I joined this site today but I've been using Aseprite for quite a while now. I'd downloaded it from Steam and I saw on this site you could add themes to it. I went to add a theme and followed the instructions but I did something wrong and now it won't work at all. I've tried uninstalling Aseprite, I've even, in fact, bought it again but through the actual website, installed it, and it's simply not working.
At every attempt to open, I get this: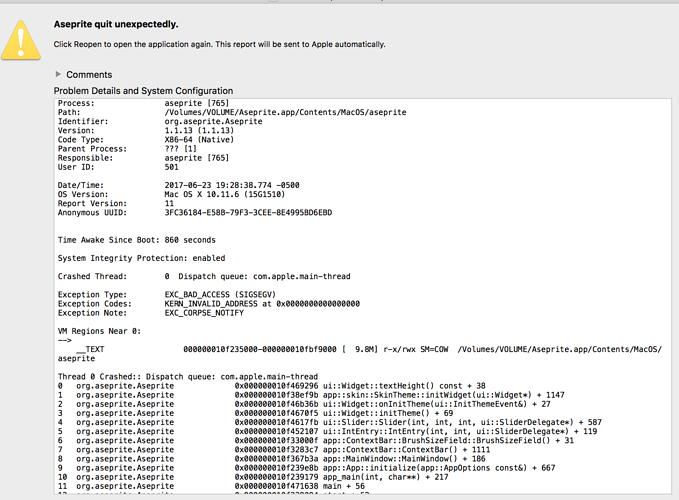 I'm really hoping to fix this issue, I use Aseprite daily.