Greeting Aseprite Community
After many years (almost 25) I've come back to this amazing world of pixel art.
I have recently discovered Aseprite and now I can't live without it anymore, especially for an old dude like me that went from software like DEluxePAin IV on amiga1200

I would like to ask a question about Aseprite, maybe someone knows how to do this or could be a feature request.
I'm doing some animation for a studio, and to load my frames into a custom game engine, the programmer told me to make a box around every single frame and then create a frame sheet.
Is there a way in Aseprite to create an auto-box selection on what I have on the layer?
Something like this. (in this case, the jacket is not part of the layer body)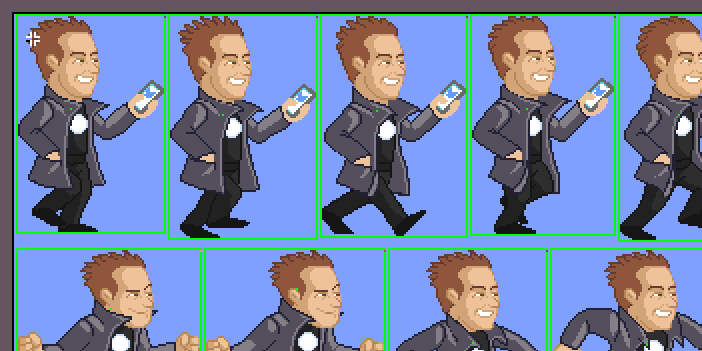 I know in Aseprite we have the 'Layer Edges' preview, which is very handy to see the boundaries of the frames.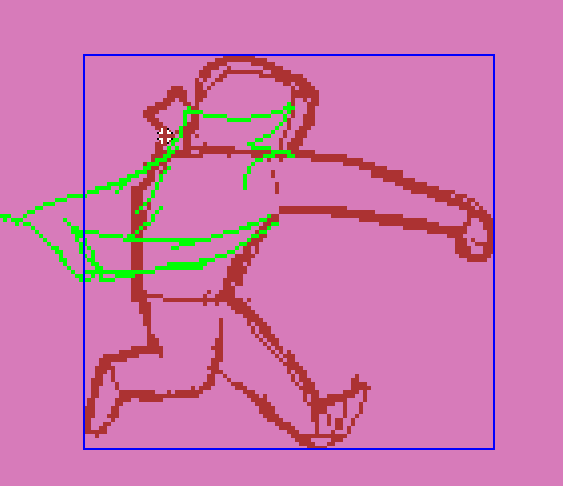 So I have a few questions:
Is that possible to convert the box preview from "layer edges" into a selection and then create a stroke around that selection?
Is that possible to script this custom procedure/operation in Aseprite?
Do you think this can be asked as a feature to be developed?
Thanks so much in advance to anyone who can help with this.
Just want to thank the developers and the community because this is a very nice piece of software and I'm enjoying it a lot!
Kind Regard
Francesco