I'm looking for a way to have the program deselect a column, move the rest of the selection down one pixel, and repeat until all the pixels have been shifted.
And then a way to do the same, but the opposite side (deselect the right most column and move the rest down one pixel, repeat).
The finished product would be like this: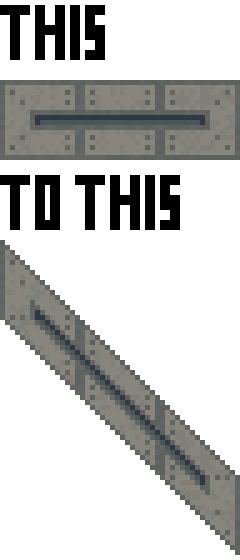 Is this something that is even possible, or something someone else has already done?