Hi,
So normally we can't delete all layers, but somehow Aseprite managed to do just that. Its a very minor loss since I already had the frames I needed from a sprite sheet, but the one layer which had the sheet itself is gone. Picture: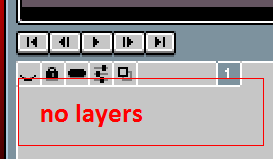 I can send the file if you like.
EDIT: I got the file back with the sheet intact via the Sprite Recovery feature. So good to go with the sheet. Still, the issue might be worth looking into.
Thanks.