Hi, I'm still pretty new to spriting/using aseprite, and I was having some issues with the the "By Rows" feature while exporting a spritesheet. I'm not sure if this is due to a bug or a mistake on my part.
The issue is I would like to export one row for each tag, but in the preview and exported png, there is only one row.
Here is the setup for my animation and the preview with "By Rows" selected: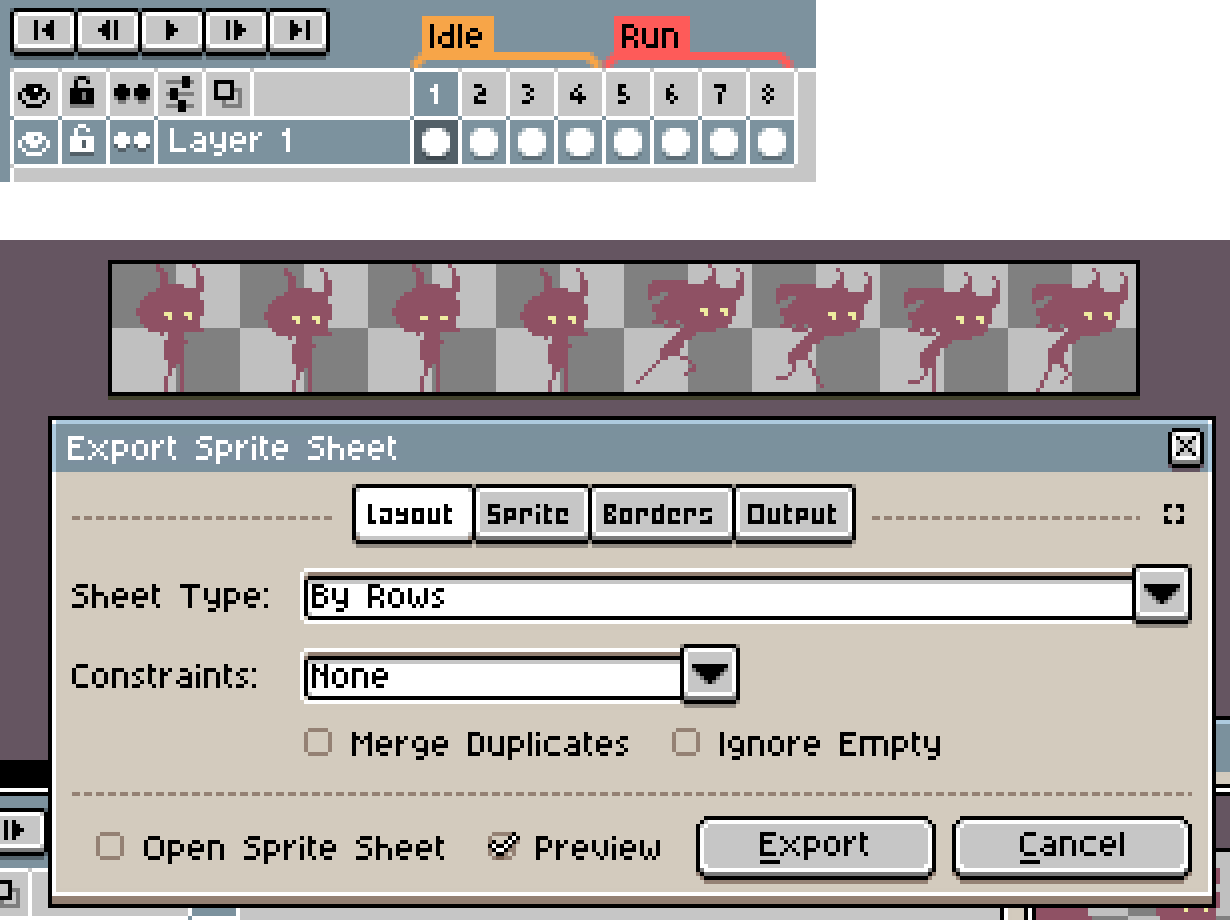 If this is just a mistake in my understanding of spritesheet exporting, I'd love to know the correct way to do it/alternate methods. My goal is simply to get each animation on a different row. Thanks in advance!
Environment Details
Aesprite version 1.2.25
MacOS Catalina version 10.15