Hello all! I've been using Aseprite for about a month now and have been really enjoying delving into pixelart, I find the program so logical and well made. Kudos to the devs!

BUT today I ran into a very annoying problem that I cannot seem to get around. I am using a limited palette to develop BG assets for a Rogue-like generated world. For some reason only today has it started to copy the background colour (which is on a separate layer) into everything I do.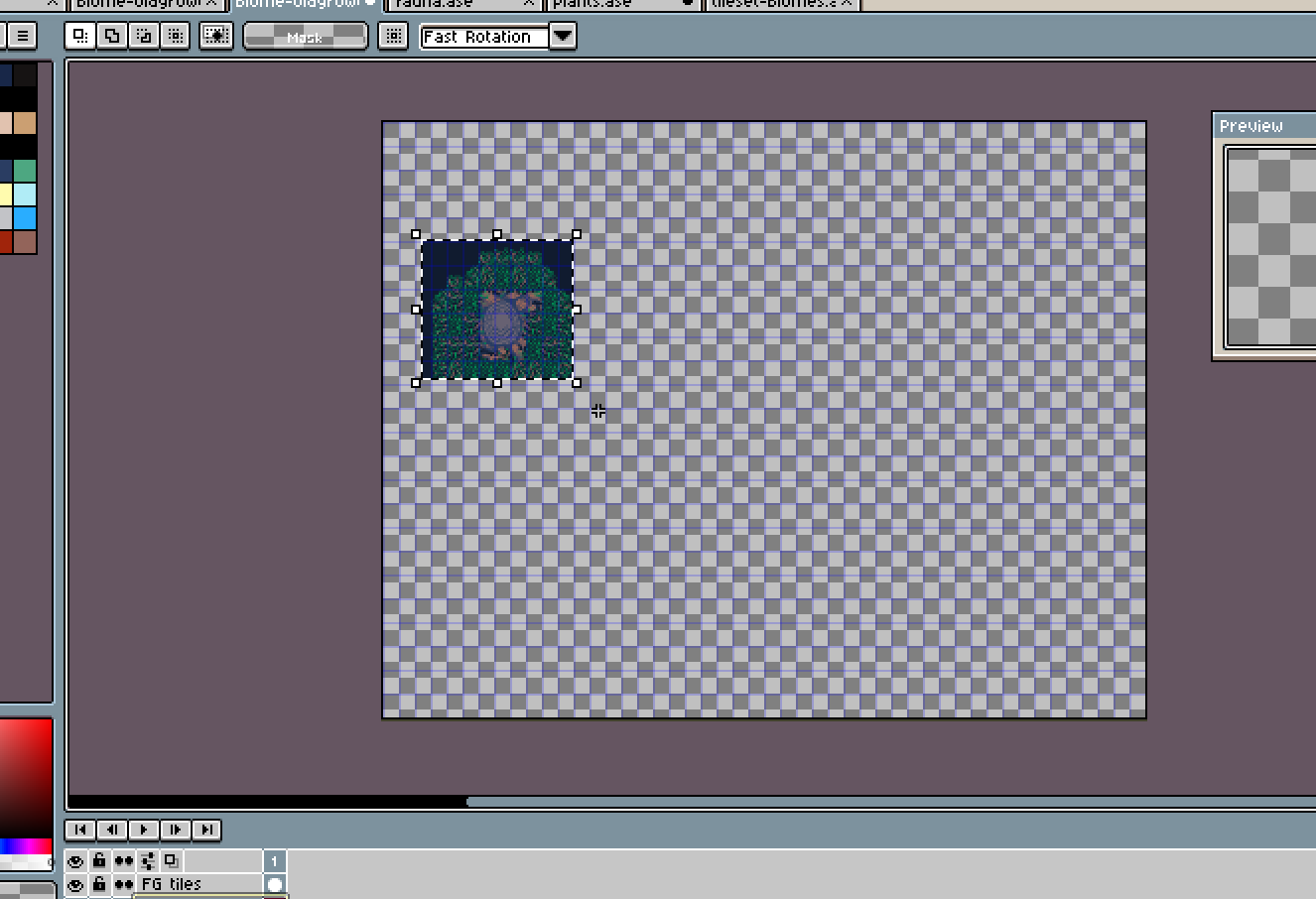 Before I used to be able to copy and paste the top layer with all its transparencies into other documents but now it takes this background colour with whenever I copy and paste anything. (the branches, trunk and leaves of the tree shown here are normally on their own layer with transparency, not together with the dark blue background)
Have I changed a setting somewhere? I can't find a way to not have it bring this background colour in now. The only thing I changed is I expanded the palette by one colour but even when I try to use older files which had previously worked, now it always brings in a background colour when I copy and paste.
Any help is much appreciated, thank you!