Hi! I'm working on an extension to generate multiple variations of a sprite with different color replacements.
I am able to create the recolored version as a new sprite and as new frames.
But I am having a problem with trying to create the new copies onto the same new image when trying to generate something like a sprite-sheet.
The only way I can make it work is if I convert the new sprites layer to a background, but doing this leaves me with this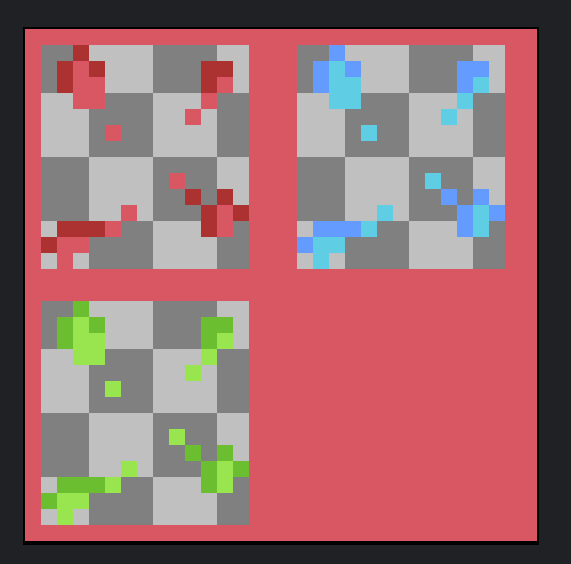 I guess the reason for making it a background layer is that I think the Image object is actually smaller than the canvas.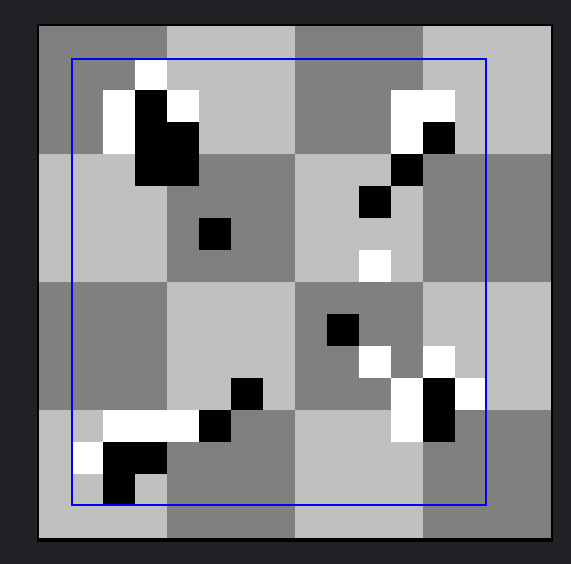 This is what I am doing right now, I am offsetting where I create the new image to place it correctly, but I think I can't actually place a second image because anything outside the first images blue line and is thus not rendered.
Any idea how I could do this?
function generateSlices(data, numberOfSprites, sprite, columns)

    local sourceImage = app.activeCel.image

    local left = sourceImage.cel.bounds.x;
    local top = sourceImage.cel.bounds.y;
    local right = sourceImage.cel.bounds.x + sourceImage.cel.bounds.width;
    local bottom = sourceImage.cel.bounds.y + sourceImage.cel.bounds.height;

    local width = sprite.width
    local height = sprite.height

    targetSprite = Sprite(width * columns, height * math.ceil(numberOfSprites / columns))
    app.command.BackgroundFromLayer()

    local outputImage = app.activeCel.image

    for i = 1, numberOfSprites do
        local x = ((i - 1) % columns) * width
        local y = math.floor((i - 1) / columns) * height
        print(dump(sourceImage.cel.bounds))
        outputImage:drawImage(sourceImage, x + left, y + top)
        replaceColors(data, i);
        local slice = targetSprite:newSlice(
                Rectangle(x, y, width, height)
        )
        slice.name = data["colorName_" .. i]
    end

    app.refresh()
end