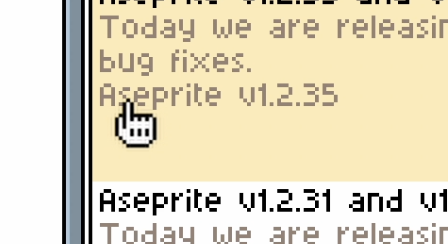 Hi @zxdclyz, is it just the cursor that looks blurry? or is the text blurry too? From the screenshots it looks like the text is blurry too (probably less blurry than the cursor?)
Probably you could try this option: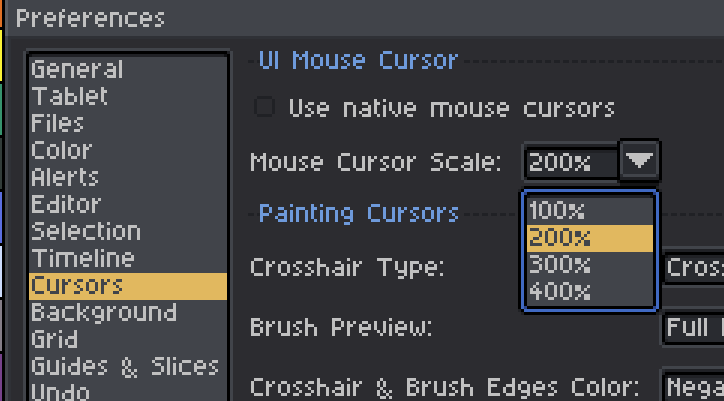 At the moment we don't have a 4K display to test this on a Mac, but we'll try what we can find.
The text is perfect, maybe it got blurry because of the way I took the screenshot, since I only managed to get my blurry cursor in the screen recording. Anyway, I tried scaling up the cursors, but that only made them huge while still being blurry. By blurry I think I mean that the image of the cursor is scaled up in some sort of interpolated way rather than pixel-perfect, for example in this image I uploaded there are some nasty looking transitions inside and outside of the black edges, which I don't think are shadows because they're oddly colored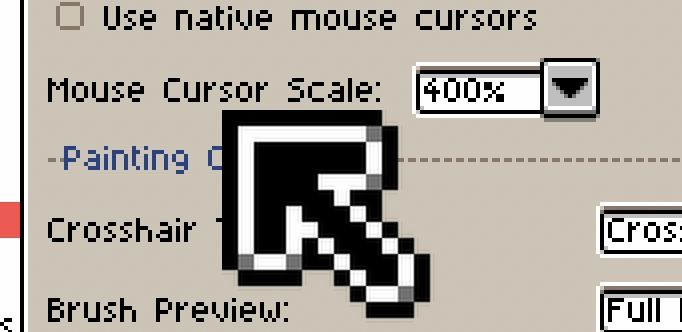 Also, I'm using a macbook. A very strange thing is that when I try to show my blurred cursor using a screenshot instead of recording, it'll shift to the upper left and then show up as no longer blurred in the picture, like this