I feel like it would be really useful to have a brush or an option to put a dither pattern on any brush or fill pattern, instead of having to make a brush pattern for each dither pattern that you might use. I suggest this because this is inspired by the old school oekaki days of PaintBBS which had a dedicated dither tool called halftones, where the "opacity" of the tool set the dither pattern you used.
you could quickly and easily do something like this in paint BBS, for example -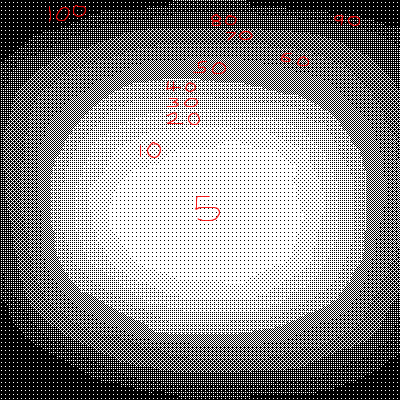 imagine having to put EACH ONE of those patterns into the brush settings just to do the same thing! you could also pick any brush size with them. To overlay the dither pattern on any brush or fill you use would be so useful and make using dither patterns on larger pictures so much faster and easier.
i can't show a video of how it works, sadly, because PaintBBS is an ANCIENT java applet and modern computers can't run it without enabling literally every dangerous java option to run untrusted applets.