I can't imagine this is intended behavior.
When you are in edit Palette mode, when trying to manually type in values in the text boxes (except the hex code) the text will highlight within a fraction of a second. So it you are typing "128" and you take too much time between "12" and "8" the text will highlight and you will be left with just 8!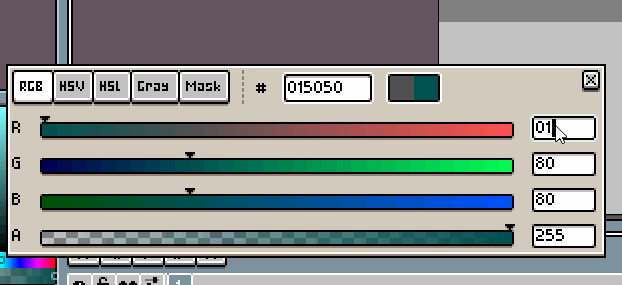 - In this image I am literally pressing nothing but 1 2 and 8. This only happens in Edit Palette mode.