Hi all. I've created special script to draw open and closed curved splines (also with jaggies removal).
To use it create a layer with points of three types:
Start point must be in shape of X i.e. one center pixel and at least four pixels in diagonal directions
Other points may be of any other shape, but overall circles will be best in my opinion
Remove pixels from center of your point shape to make a sharp corner
Use same color for all points until you need to redirect your spline. This script searches for next nearest point of same color first, so there may be some funny situations, so be aware.
Then run the script (eg_supercurve.lua) and select or enter appropriate KLen and DMax curvature parameters (default KLen=1/4, DMax=25, KLen is proportion of segment length for curving, DMax is maximum distance in pixels for curving when KLen used for very long segments).
Consider these images as illustration of source and results: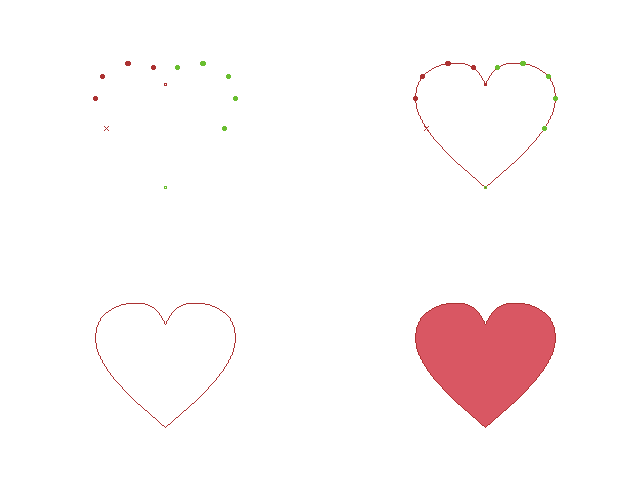 And the link to the script itself: eg_supercurve.zip - Google Drive
꧁Enginya꧂