Hello,
I have a simple test file, two layers with one frame each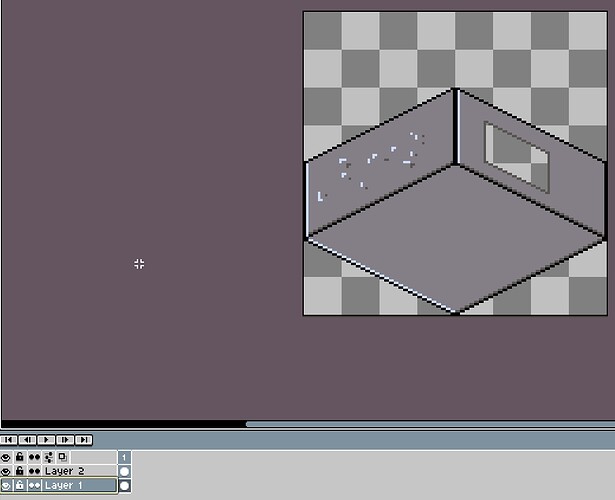 It's a test for creating tile set.
The layer 1 is a simple square.
I'm trying to export the sprite sheet, but when I see the result, it's just this:
Shound't I have all layers one by side?
I have horizontal strip, no padding, visible layers, all frames, I thought it would create the sprite sheet instead I have only the first frame of the top most layer.
What I'm doing wrong?
Thank you very much