@martincapello
Please, it needs to be easier to know what the size of square (any format) you're creating.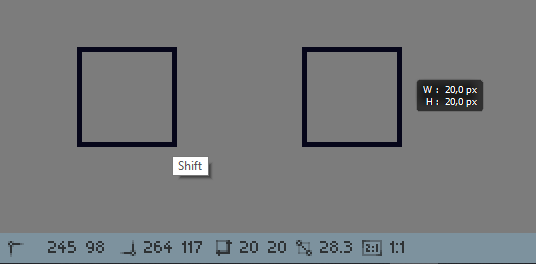 Everytime I need to search the size on the bottom bar.
And it's so hard to understand which number is the right one.
The second square on the image is how Photoshop works.
They put a hint on the side of the format. Close to your eyes.
Thanks again,
Daniel Romanenco