Hello, I've tried searching around about this, but I can't seem to find if anyone else is having this issue.
The pressure sensitivity was working great for me when it first rolled out, but now I'm having problems when it was changed to have the default size be the maximum size of the brush.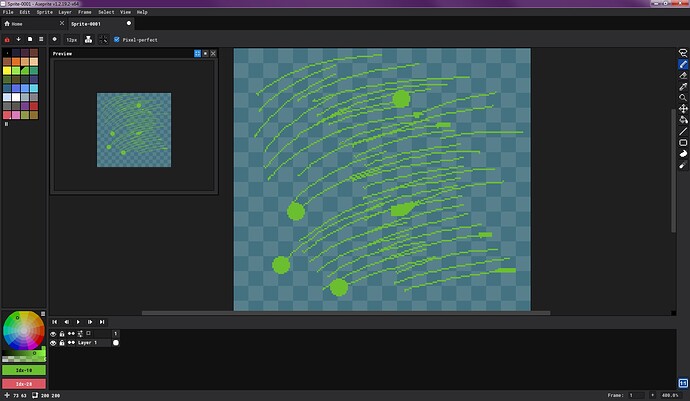 It's making the start and end of random strokes be the max size, and even more strange is that some of the pixels are rendered if I change tools. I didn't think to save the installer for the previous version, if there is any way I could roll back until this is fixed, that'd be awesome.
I love the pressure feature, but this is kinda killin it for me. I've tried messing with settings and tested other programs just to be sure it wasn't my tablet. It's only Aseprite I'm having this issue with.
Any ideas, or is there I way to get the v1.2.18 again for the time being?
Thanks a bunch in advance!