I was working on a ranger character for a game I'm going to make and I wanted your opinion on it!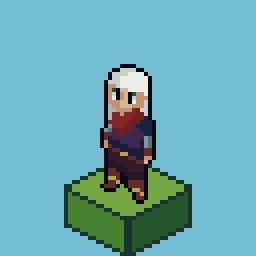 Good, No suggestions
Good, I have a suggestion (put in comments)
Okay
Needs work, No suggestions
Needs work, I have a suggestion
I just have a suggestion
P.S. the sprite is 400% original size, original character is about 32 by 32 pixels.