Hi everyone, I'm currently working on a game where i'm doing quite crazy
16-angle prerendered sprites, where I've made a system for layering armor on top of the base sprite, that consist of a background pass and a front pass where the base player sprite is cut out.
My problem is, part of my graphical workflow is rendering out at a higher resolution and despeckling, then resizing in Aseprite.
My issue arrises when I have to resize the sprites, because suddenly where the front pass used to fit perfectly with the base sprite, it now leaves a bunch of empty pixels in the cutout area: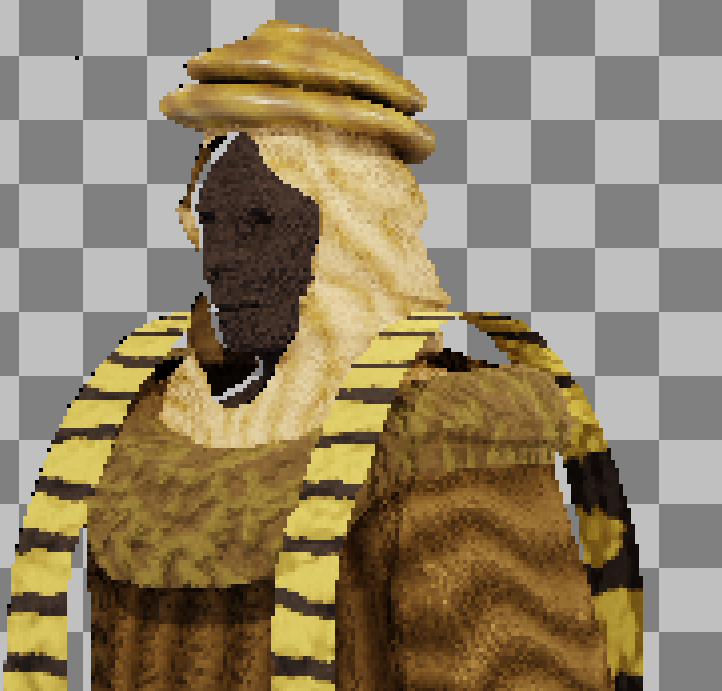 I'd rather avoid having to manually fix every single frame for every animation (64 frames per animation due to the angles, it quickly ends up wasting a lot of time). Does anyone know if I could somehow get around this issue? My mind is really boggling trying to solve it.