Hi folks,
I recently discovered Aseprite scripting with Lua and I wanted to share a tutorial I wrote about it. The associated Github repo, a work-in-progress, is here. Here are two screen captures: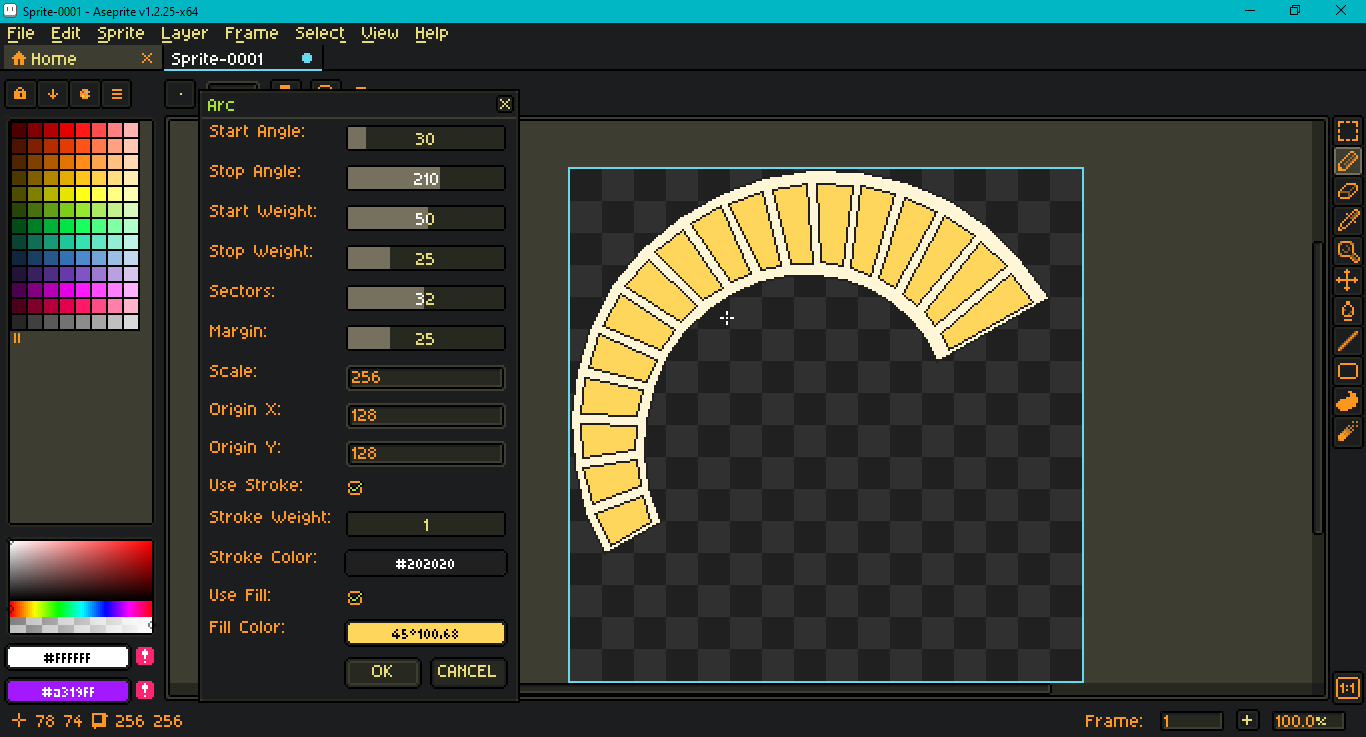 An arc drawing dialog.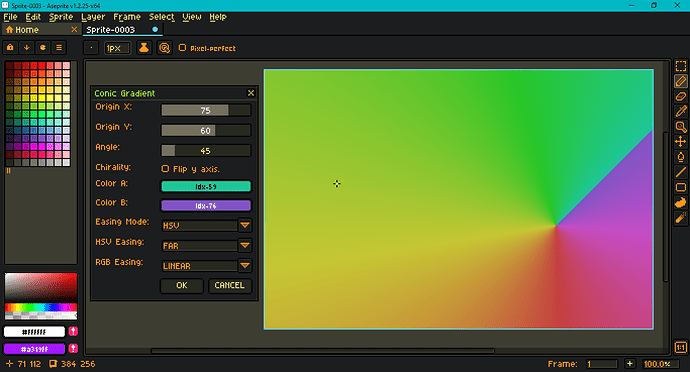 A conic gradient dialog.
Thanks for your time. Hope you find these fun and interesting!
Best,
Jeremy