hi,
not sure if this already mention, but the main problem is the zoom in "aseprite" doesn't look right
100% actually not the correct but pressing the shortcut "`" is suppose to be "100%" like other software.
example :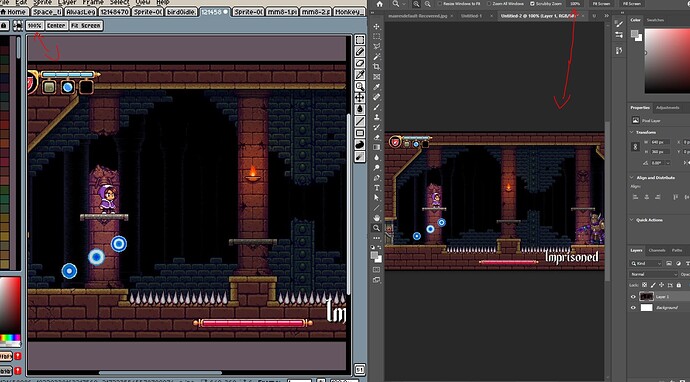 this is the different between "100%" the right one is the correct one.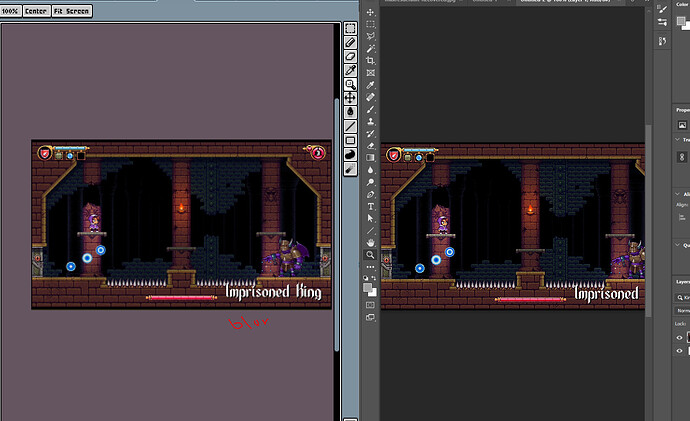 now it's match after press "`" but its blurry.
so is this consider to be fix in the future ?
thanks