Hello, a friend of mine wants to buy Aseprite, so he first downloaded the trial version, but the program crashed.
Some screenshots: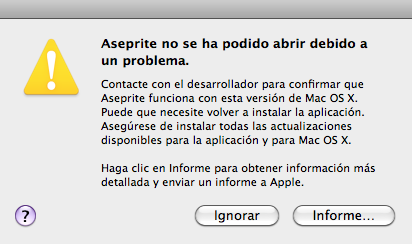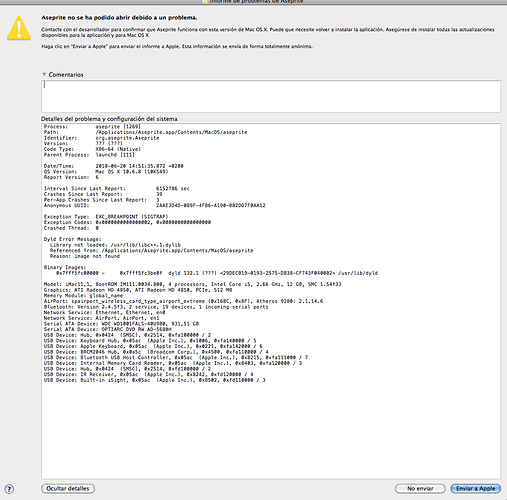 From what I've read on Steam, minimum requirements for Mac are:
OS: Mac OS X 10.7
Memory: 128 MB RAM
So I think that the only thing he can do is to try to update his OS, am I right? Does Aseprite work with all versions from 10.7 and up?
I was somewhat confused about the version he should try, because in the FAQ the only related question answered is about OS X 10.10 Yosemite.