I've noticed that if you use the same colour on a layer and set its blending mode to 'multiply', it produces a different result from other art programmes, such as Photoshop.
I've reported this as a bug, but perhaps it's working as intended?
Below is a comparison.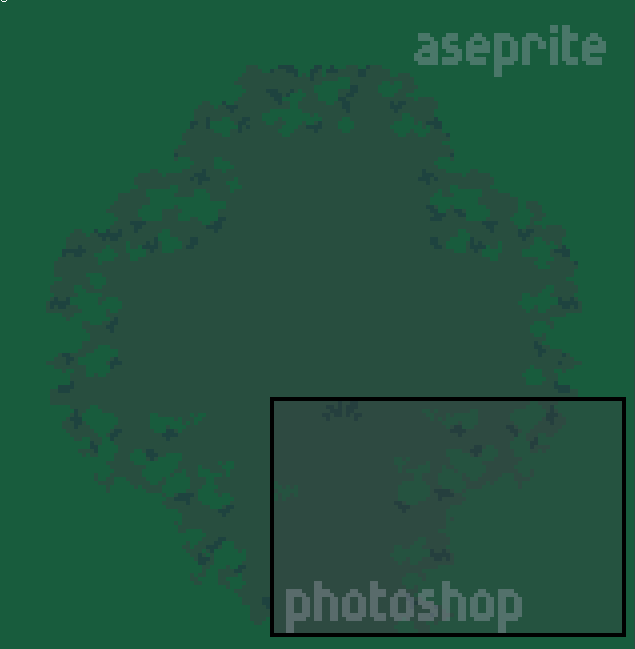 I noticed this when I compared the map I built with the mockup I made in Photoshop.
Maybe you are using a different formula to multiply the colour values? If so, this is a problem.
Because it means that if I make assets in Aseprite, they may look "wrong."
Actually, this explains the colour-related oddities I've experienced in the past, when I was using blending modes in Aseprite.