Hi folks,
I ported KdotJPG's OpenSimplex 2 from Java/C# to Lua and made an Aseprite dialog for it. The dialog adopts a technique from nervous disorder to make looping animations with noise. If you're unfamiliar with noise, you can read more about simplex noise at the Wikipedia entry.
Here is an example with 24 frames of animation.

The dialog interface looks like this: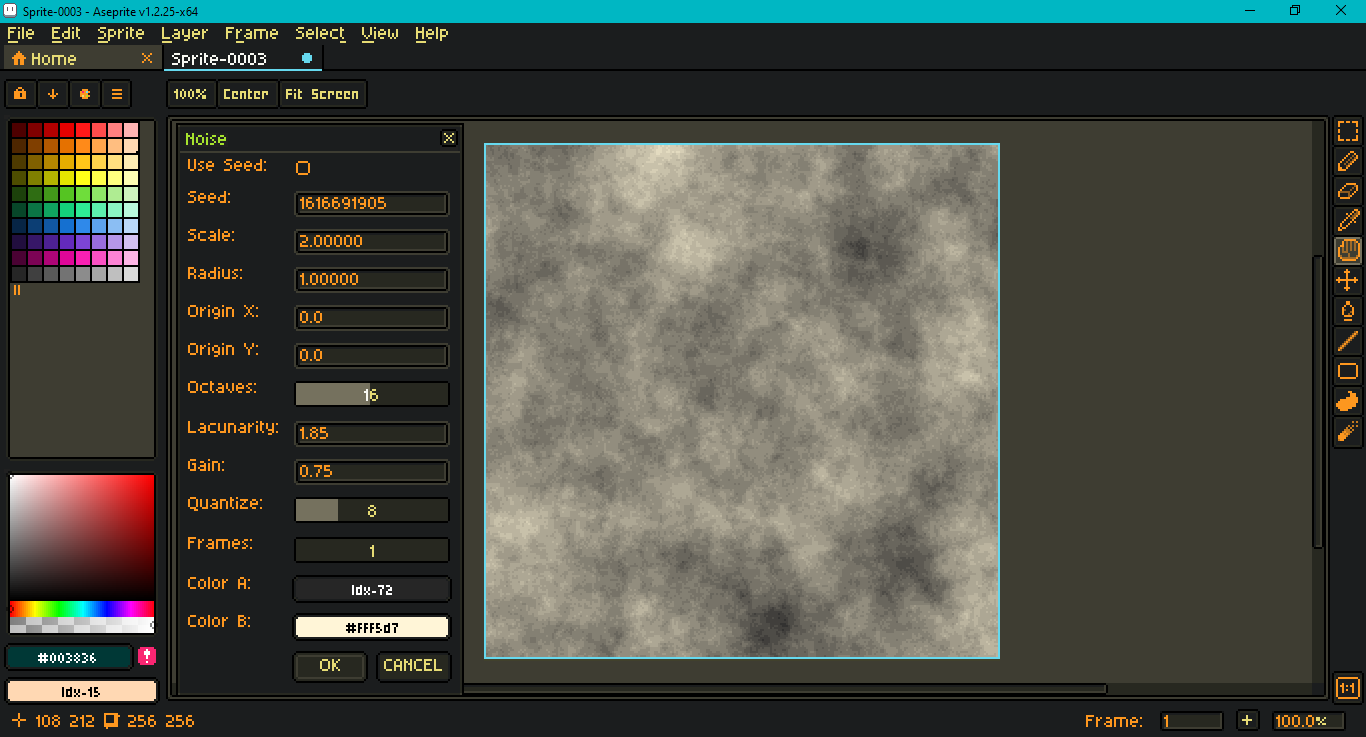 More information on what these inputs mean can be found in the repository README file.
I hope someone will find this fun and useful!


Thanks and regards,
Jeremy