No matter I use a Tag or a Loop Section, Ping Pong animations will always play Forward.
I'm in v1.2.19.2 and am having no such problem. Animations work fine for me.
A little information would help.
What OS are you on? Windows, Mac, Linux, Ubuntu, something else?
Did you compile Aseprite, or purchase it?
Did you try reinstalling v1.2.19.2?
Make sure this isn't checked if you right click the play button.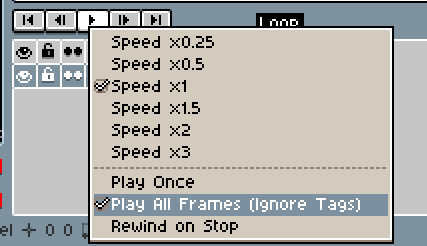 Yep, it works now. For sure I searched around for long, and didn't find any solution to it. Sorry and thank you!