Hello, can a plugin be programmed to achieve this type of export?, graphics for amstrad cpc.
That is, I don't need to export the image itself in png, I need a text file with the color values of the pixels for assembler and the height and width data.
---
Hola, ¿se puede programar un plugin que al pulsar en exportar te genere un archivo con los valores de color de los pixeles, el ancho y el alto de la imagen?.
Tal y como se puede ver aquí: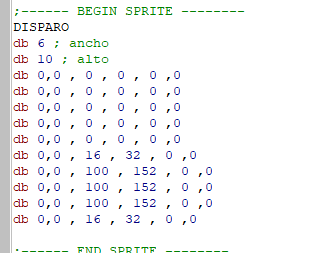 Esto son datos para ensamblador para amstrad cpc, cada valor representa dos pixeles a lo ancho, el mode 1 en amstrad.