Hello, I am getting two errors when I try to install my plugin.
Mistake 1.
I try to install the plugin by running the .aseprite-extension file


Mistake 2.
I try to add the plugin from "Edit → preferences → extensions → add extensions":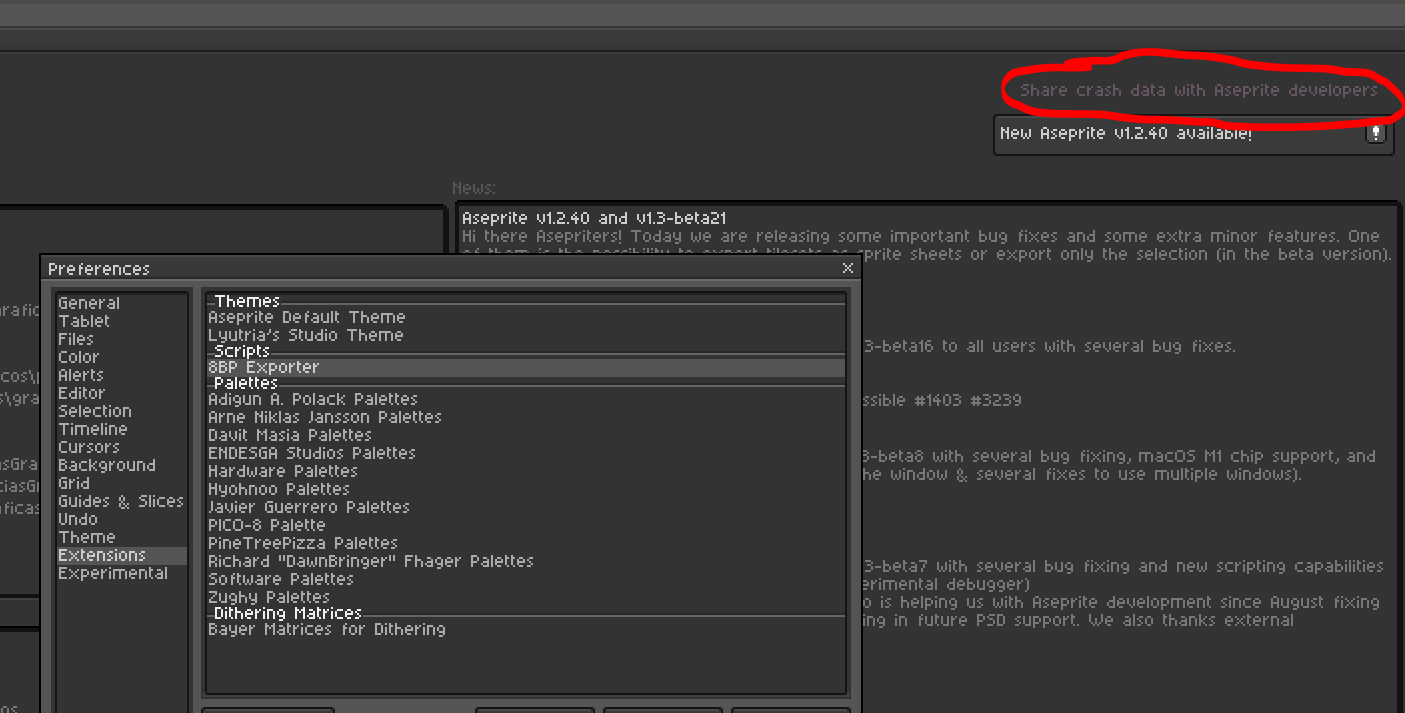 Plugin installed but crash occurs.
Plugin with inconsistent behavior.
How should I fix this?
Plugin: