Let's say I have selected a circle like this: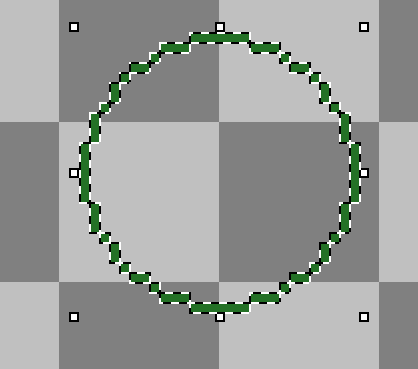 Now I want to resize this circle and ONLY this circle. I can do this by clicking on one of the corner-rectangles and dragging them along, but this is way too fumbly and depends on eye-measuring.
Is there a way to automatically resize a selection like this for example by a factor of x2.0 or x0.5 so the symmetry of the object is preserved?