Hello!, I'm wondering if someone else has come across this issue, I'm no scripter, and also, not an expert with mac osx (but I'm using an imac), I have installed @dacap's script to export an aseprite file into a JSON one, however, each time I am using it, I get an error that says "Cannot save file /test/image1.png in the given location".
I looked into it, and it looks like Aseprite does have permission to access and modify files, so I'm thinking I'm missing something else. Could it be that the script doesn't support my Aseprite version? Currently I am using Aseprite 1.3-beta11-X64
Any assistance on solving this, will be greatly appreciated, In order to give more information, this is what I get when I use the Debugger: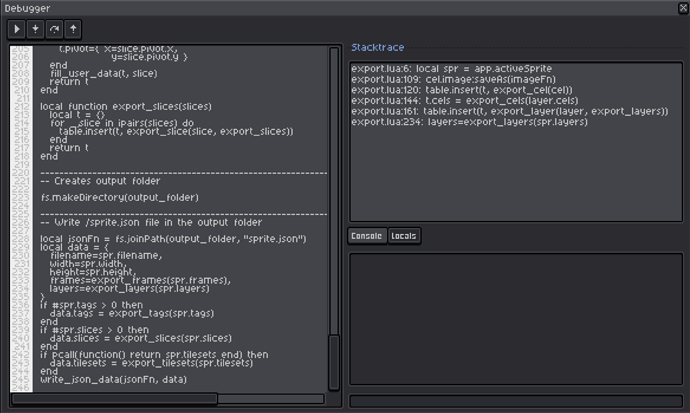 Thank you.