makeNoise
Creates a new layer with random noise, with options to customize noise density. Uses the foreground color, unless custom a custom brush is selected.
Introduction and description
Hey there, this is my first Aseprite script. It's a simple noise maker, using an algorithm of my own design.
Usage
This is a non-destructive script. It will create a brand new layer to work its magic in, so your artwork is safe from unintentional modification. Additionally, the scripts will yield a different noise pattern each time it's run.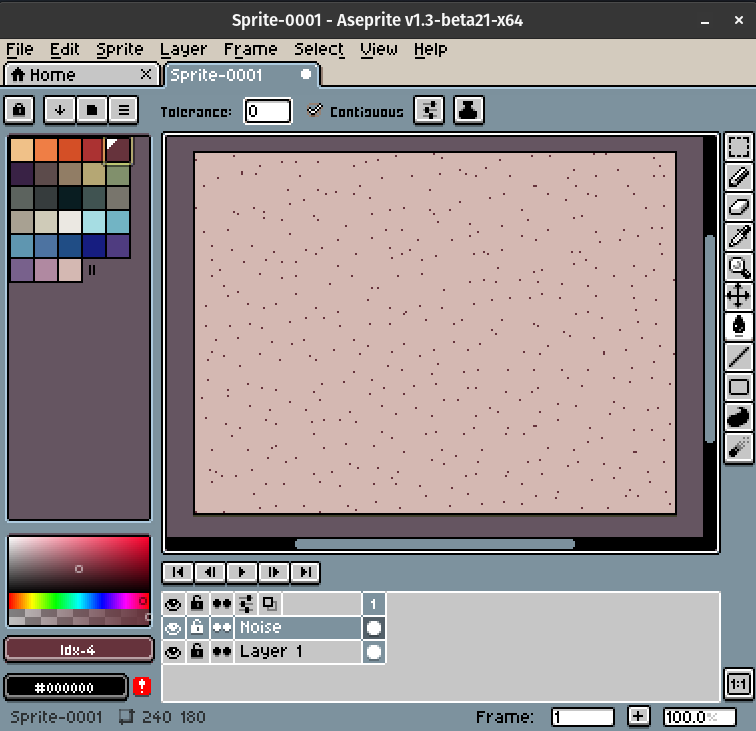 Options
Noise spread: This controls the density of the noise. Bigger numbers yield greater spread, with wider gaps between bits of noise.
Use current brush:
– if UNCHECKED: The script will create single pixel dots using the foreground color
– if CHECKED: The script will apply the current brush every time it wants to create a speck of noise
Examples
Here's a small example of what makeNoise can do, with the custom brush setting ON: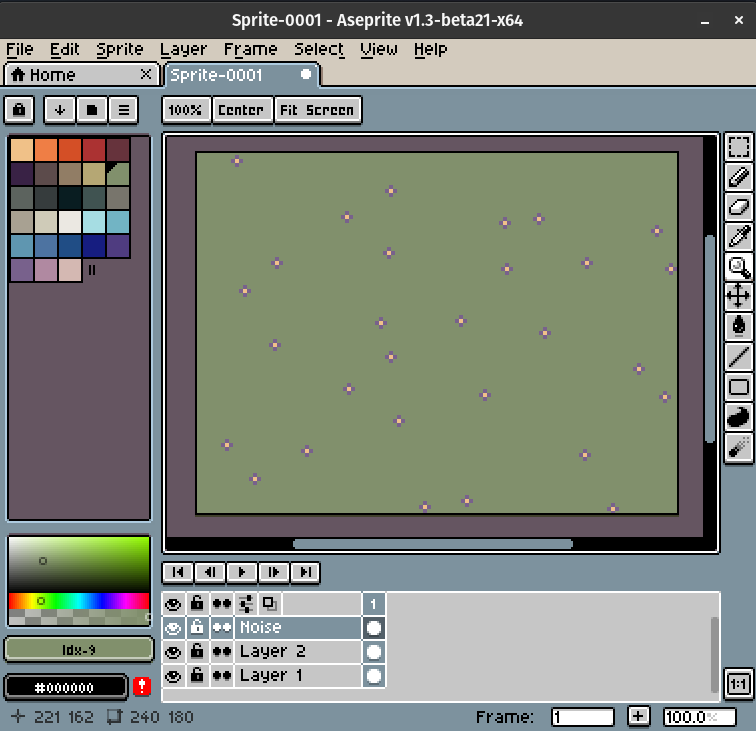 Download
Here's where you can grab this script:
The source code is also published to the same place on my site.
Installation
Download the script
In Aseprite, go to File → Scripts → Open Scripts Folder.
Copy makeNoiase.lua into the opened script
folder.
In Aseprite, go to File → Scripts → Re-scan Scripts Folder (or hit f5)
In Aseprite, run File → Scripts → makeNoise
Changelog
---
Please use this script however you wish. I'm releasing it under MIT license, so you're free to modify it as well. If you do make any significant changes to it, I would love to see them. And please leave a comment and let me know what you think! Maybe I'll make more some time.