Hello, I made a script to help laptop/touchscreen artists who don't have access to a keyboard when they're drawing.
I did this after getting annoyed with having to go through multiple menus at a time on my flip-screen laptop to do basic tasks.
I'm a very anxious and lazy person, so this kind of thing lifts a planet off my shoudlers.
If you're new to scripts in Aseprite, there's an included README.txt file with instructions on what to do, as well as a quick explanation of the symbols I used for the tool quick-swapper. Just extract the .zip file and have a read.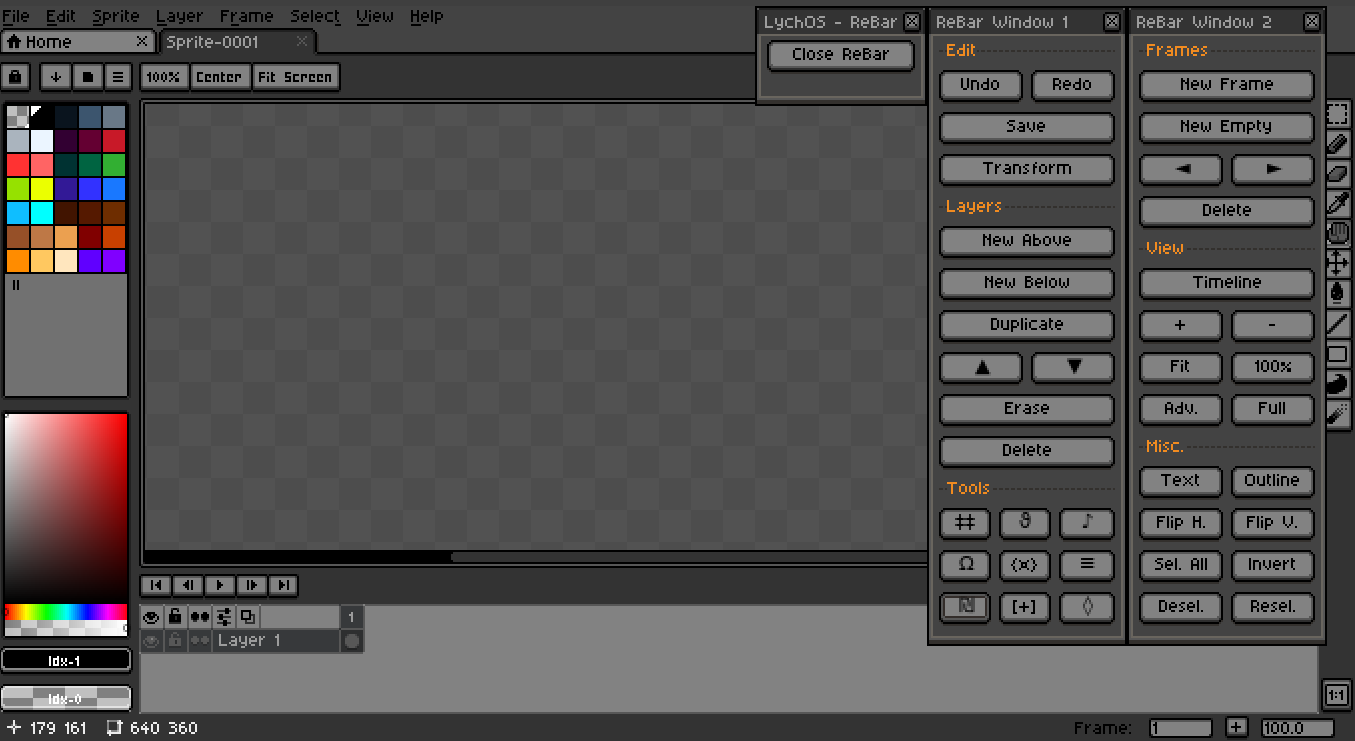 Hope you like it, I put a lot of time into this especially trying to find how to change tools in Lua. Good god that assert code took way too long to find lol.