Hola, cuando exporto un tag en png me aparece este aviso.
No entiendo, ¿qué sentido tiene este aviso?.
Obviamente cada frame se exportará en un archivo png independiente.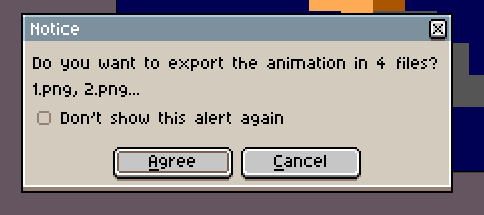 ---
Hello, when I export a tag in PNG this warning appears to me.
I do not understand, what's the point of this notice?
Obviously each frame will be exported in a separate png file.