Hi there,
I was looking for similiar topics that might help with my issue but I feel like nothing really covers what I need.
We're working on a project for a game and I was trying to turn an image into a tile set. I've made a very simplified example image of how it is supposed to look like and I could archieve the result if I want to hate myself and stab my eye out afterwards. So I was hoping someone knew an easier way resulting in less self hatred.
The extra challenge in this is the part where the tiles have to get aligned from left to right.
At first I thought (thanks to the research of similiar topics) tilemaps would work for that but I'm afraid it's not.
Example image:
Looking for a way to turn the first image into the second image, without manually changing the canvas size and cutting tools.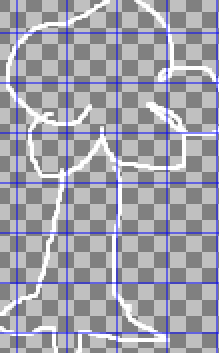 Thanks in advance!