Specifically this option, under Frame Header > Thumbnails.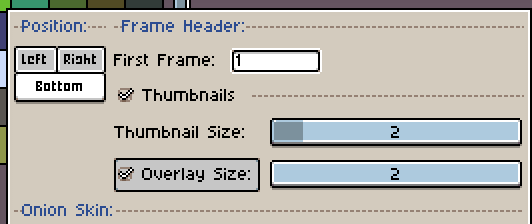 I can't seem to find anything in the documentation, online, or here referencing this feature.
I toggle the checkbox, and move the slider, but it doesn't seem to do anything. Nothing in the thumbnails, or program, seems to change. What is it supposed to do? What is this option overlaying?