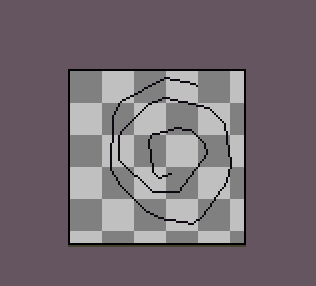 This article was written by a translator. sorry.
If you work for a long time, it feels a bit slow when drawing lines, but if you draw a circle quickly like a picture, the line will not come out as a curve but will be drawn angularly.
Turning off and on Aseprite doesn't solve the problem, it needs to be rebooted to get it back to normal.