I've been using Aesprite for about a week. I started it just to help a friend with his game(that I love), I have a lot of art experience in general but very little pixel art.
So right now we need to reskin a playable character into an evil/corrupted version to become a future enemy/boss using unpacked sprite .png files.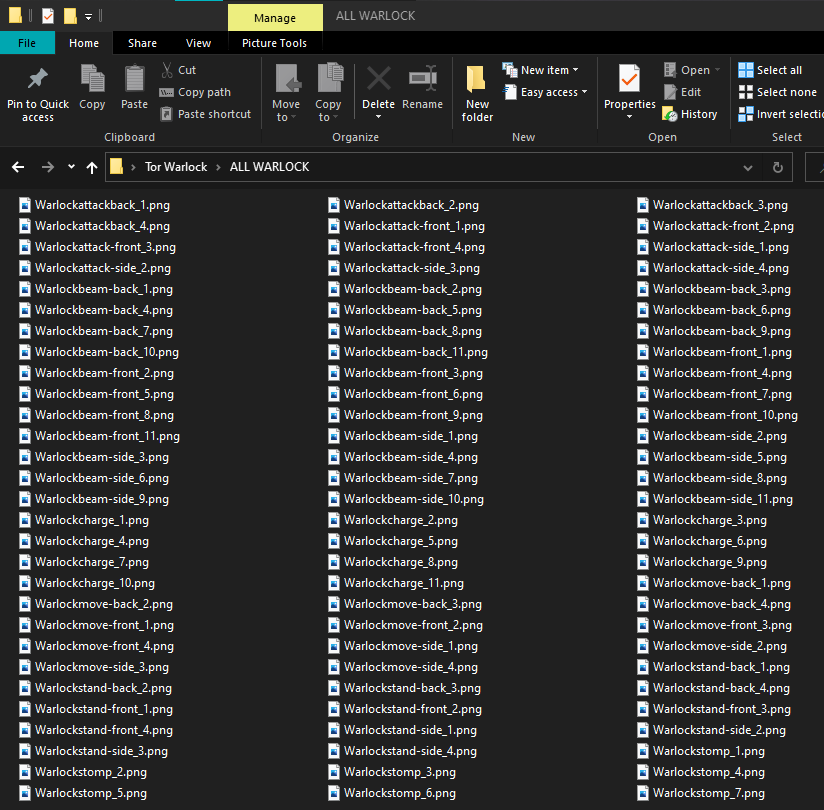 When I open all these files at once, Aesprite wants to open everything as an animation, but in about a dozen or more windows(due to the "1" "2" "3" "4" etc, in the file names).
Is there a way to edit ALL sprites using color swaps without having to do all the edits by hand for each window? Or is there a way to edit multiple windows at once?
I'm aware I can edit all frames in an animation at once, but then I have to do that for 12 other windows and hope I matched the colors exactly.
Basically I just need to know the most efficient way to edit all these sprites, then save them back into their original(single) .png files without turning them into a sprite sheet.
Is there an extension/script?
Any tips appreciated, thanks.