Hello,
When I'm working on my sprites I use Aseprite for making animations, and other software for some other tasks.
Recently I've been working in a project that requires palette swapping, so I am working with indexed colors and carefully organizing the palette in color groups for different parts of the sprite in Photoshop.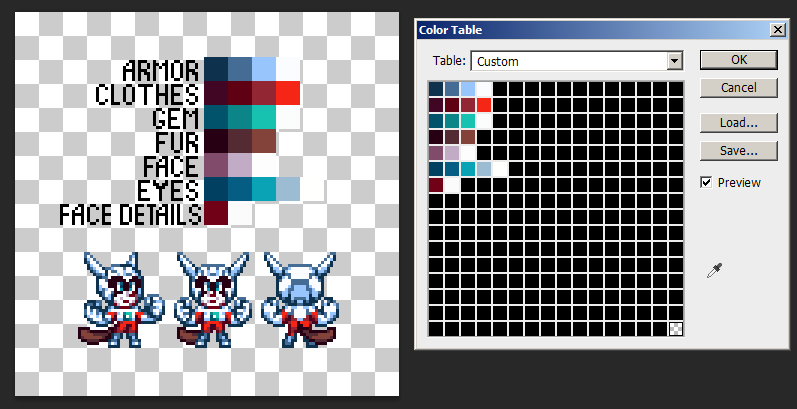 For convenience at work with my team I'm using gif files. The problem is that when I open with Aseprite a gif file created by Photoshop, Aseprite doesn't detect its color mode as indexed by default (!)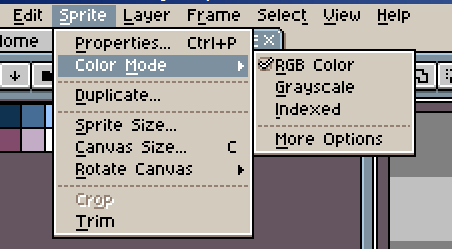 And on top of that, when I save the file Aseprite alters its palette. I think it kind of shrinks the original palette, altering the index order of the colors, which is of vital importance to me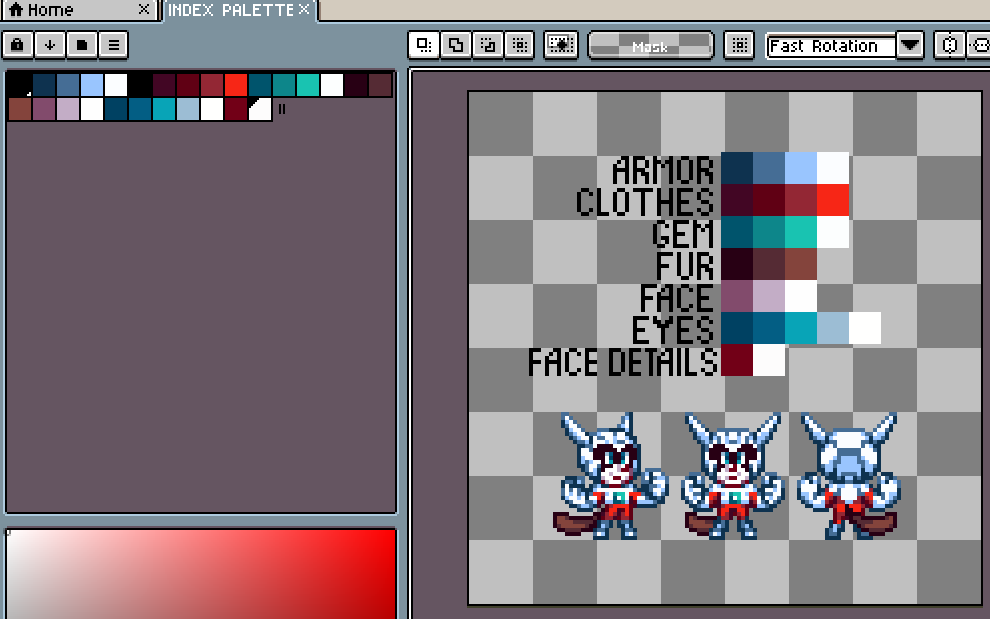 After that, if I open the file in Photoshop I can confirm that the palette is broken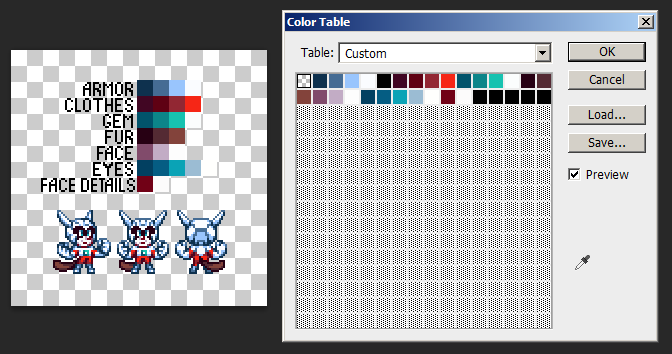 You can find here the original file and the same file after being opened and saved again with Aseprite: https://drive.google.com/drive/u/0/folders/1Wt724TaIpRd-FyiM0meiqimeFXXv55Ez
I'm using Aseprite v1.2.16.3-x64 downloaded from Steam (and I'm on Windows 7 ultimate 64 bits).
Is there maybe a workaround for this? I'm kind of stuck I fear ^^U
P.S: I think this bug post also may be somewhat related to this feature request: Group Swatches Within Palette