Hi @dacap, I have a small UX request.
Can I have an alternate icon for the lock toggled 'on' state, plz?
As you can see from the image below - the icons for show / hide layers, or the continuous / discontinuous states are very easy to grok when one has many layers, as seen in the example layer image. But spotting locked / unlocked layers is always an extra effort and a bit of pixel hunting (refer "A").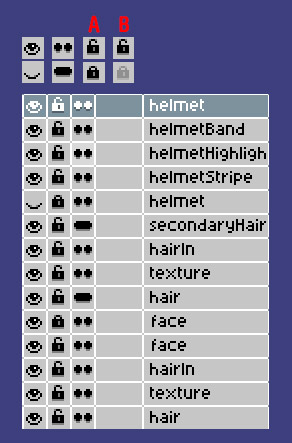 I have a suggestion - refer "B", or use anything that is a bit more easy to differentiate or have different silhouettes.
Thanks