Hi! I suck at making color palettes. I have the right idea. My heart is in the right place, really. But sometimes I just can't get the color juust right. My ramps are just slightly off and my tiny little art brain can't hold everything in RAM at once. And I know there are patterns, I know there are ideals to make a color palette flow! Heck, I can almost visualize them using a trick I nabbed from a wonderful lesson on color palettes by Adam Younis. Essentially, dragging your cursor across your palette, you can start to visualize your color ramp on the hue-lightness table as a line.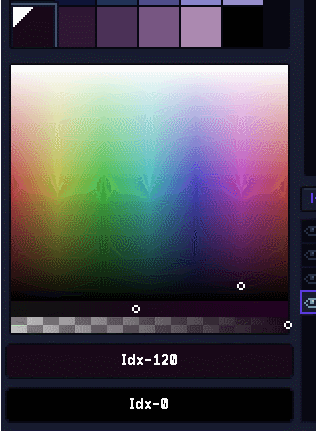 But alas, my brain is juuust too smooth to be able to keep all of these in mind and tweak my colors to perfection!
This got me thinking, what if Aseprite were to have a tool to directly work with the lines generated by these color ramps?
The idea would be simple (for me to say, and surely hell for you to code, usually works out that way): as multiple colors are selected, draw a line from the first to the last showing the ramp created by the colors in that selection. The generated line would make it clear which of your colors aren't ramping properly and help to understand patterns that lead to great palettes much more clearly and intuitively!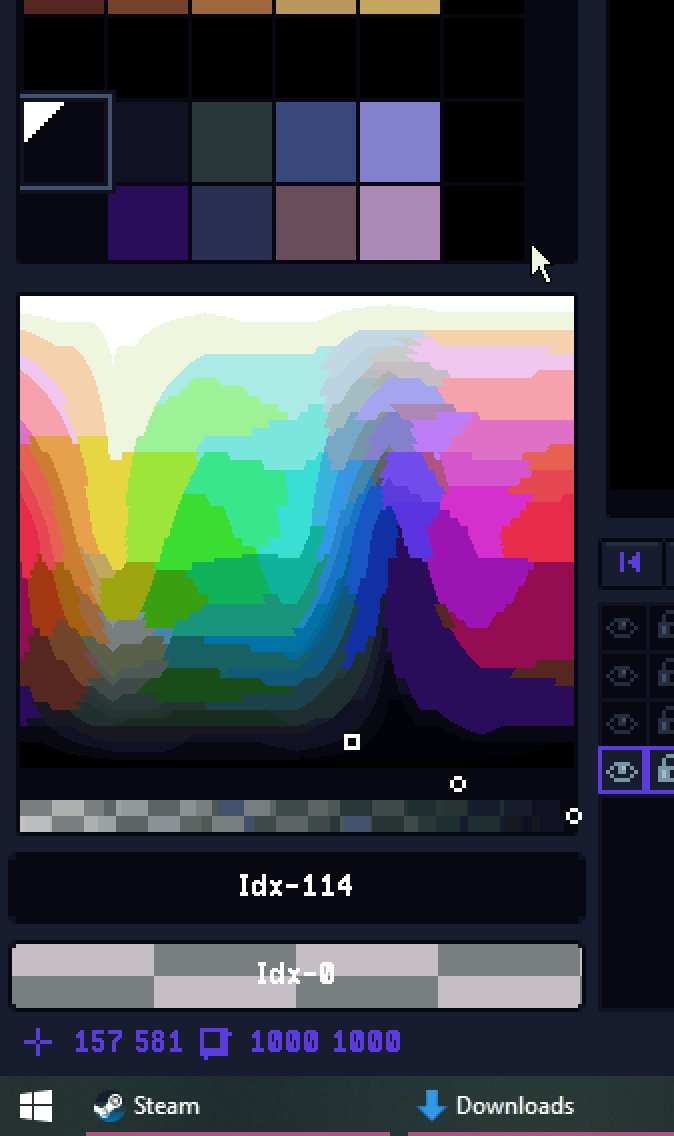 Now, keep in mind this is just some garbage mockup that I threw together in the last hour or two, but I believe it conveys the core idea pretty clearly! I'm sure there's more that could make this concept more user-friendly, such as a partially transparent line, or the ability to visualize lines on other ranges than hue-lightness. I just didn't feel like editing my mockup or making more. Listen, I made .gifs! Three of them! Those took long enough!
And because I love to make your dev lives hell and torture you with other ideas: The concept could potentially be combined with ideas such as this or this idea to add a color grouping option. This way, you could select multiple color groups and immediately visualize the range of colors you'll have at your disposal with any given color palette!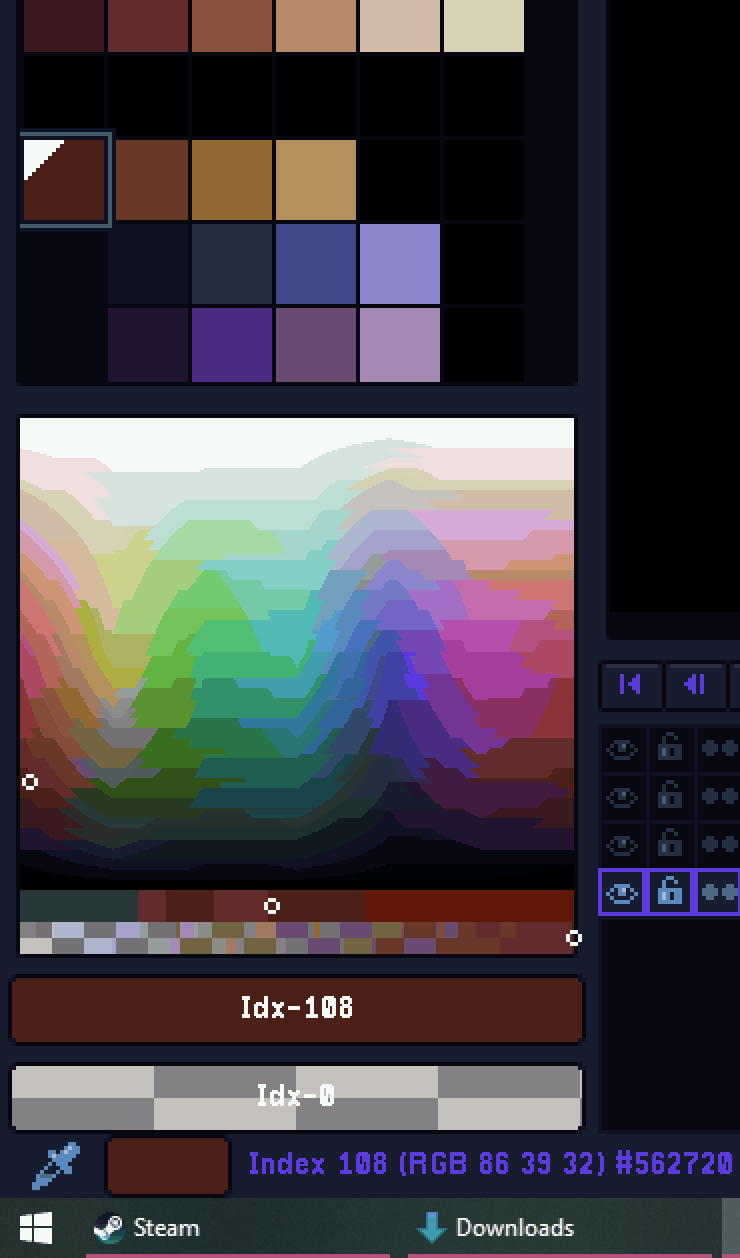 Pretty neat, huh?
No?
Sort of? But it would take something like 12 years of dev time to implement?
Eh, fair. ¯\_(ツ)_/¯