Generally, beta versions will be available only through Steam. You can switch/access to the latest beta version from Aseprite properties. See how to do it.
---
Remember that your purchase from the website/Humble Bundle/itch/Gumroad includes a Steam key too.
---
From time to time we may publish beta versions in Humble Bundle, itch.io, and Gumroad websites. If this is the case, on Humble Bundle you can access through your Humble Bundle library (or your purchase link if you didn't associate your purchase with a Humble Bundle account):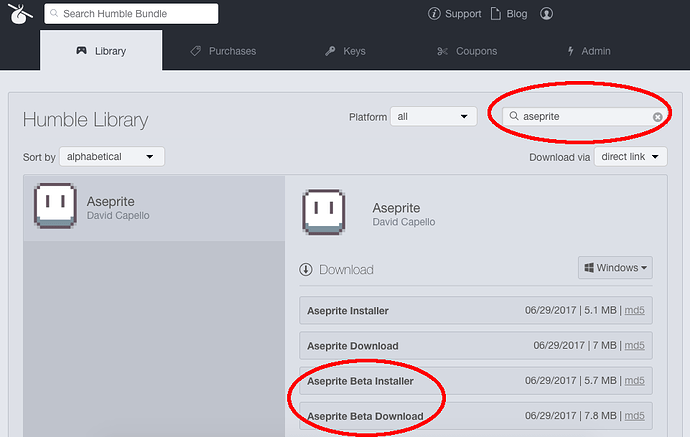 If you don't see these "Aseprite Beta Installer/Download" buttons, press Ctrl+R or ⌘R in your web browser when you're in your Humble Bundle library page. If you still don't see the beta version, it's because there is no beta version available to be downloaded as a standalone (only through Steam).